What's this weird site about?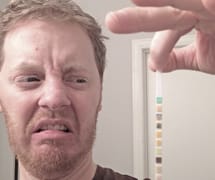 In spite of my grumpy expression, I enjoy monitoring health-related tests in an attempt to improve them. So I built this site to compile all the resources for doing your own testing. It's also meant to convey the idea that you don't need a doctor to get your own bloodwork, which was surprising to me starting out.
I post occasionally on the Facebook page or Twitter account as I bumble my way around the blood, microbiome, and gene testing world. If you click "like" or "follow", I will look slightly less grouchy for the day.
General articles
Tests I've found the most useful (with company price comparisons)
Regional issues
Full list of tests (with company price comparisons)
Compare the options from the eight direct-to-consumer providers I know of for the following tests: